Use surpluses and waste products in alternative industries
The term "circular economy" describes the ideal state of an economy in which ressources can be fully recycled. We do everything possible to build a circular economy and make the food industry more sustainable. If you have the same goal, or just want to save money, you can join us on our surplus exchange.
Our goal is to encourage companies all over the world to be more thoughtful about their consumption, being sustainable.
Using food waste to farm insects
The recent declining in insect populations worldwide created an emergence in farming insects, but they also help to reduce food waste as a return.
The process itself is rather simple. Food waste is fed to insects, which grow in population and the produced outputs are rich in nutrition. A cycle of waste reduction, and growing insect population is created. It is known that insects are essential for most food growing processes, and they can and will help to reduce the waste from food production and increased consumption, where waste levels also constantly are increasing.
Insect protein extracts are widely used in protein shakes, and edible insects themselves are a trend which is also coming towards western countries over the last years.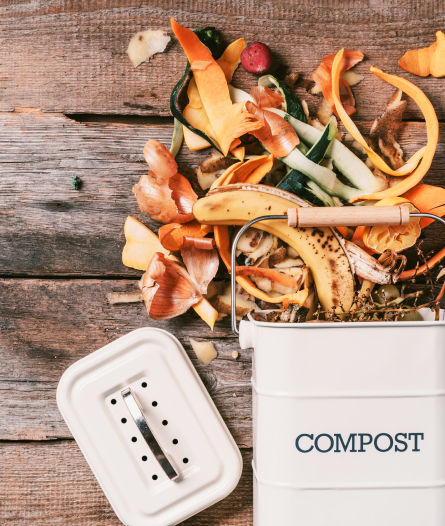 Food growing processes
Insect protein extracts
Egg shells can be applied in many alternative industries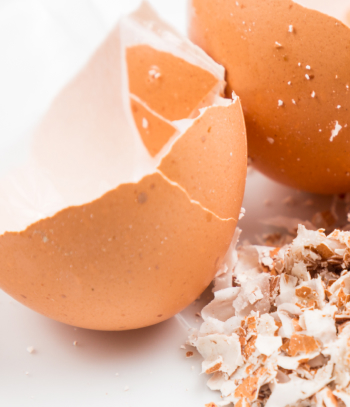 The annual amount of eggshells thrown away amounts to thousands of tons worldwide. They are however a much-underestimated raw material for many industries and uses.
A US- based company has developed techniques to produce pet food from eggshells, while the cosmetic industry is able to use some containments in anti-aging creams and moisturizers.
The components of eggshells are further used in biomedical industries for bandages and surgical implants, in ceramic and paper industries, and are applied in water treatment, due to their excellent capability to absorb metal ions.
Pet food
Cosmetic industry
Biomedical industries
Water treatment
Ceramic, paper industries
Food surpluses are widely applied in cosmetic industries
Fragrant orange peel, nourishing mango seeds, natural color extracts from fruit peels, they are all more and more widely used in cosmetic industries, instead of being thrown away.
Cosmetics more and more contain natural ingredients, like color extracts from citrus peels, chamomile as natural extract, or even crushed coffee grounds as production residues which can be used for lotions and scrubs.
The cosmetics industry is constantly innovating and putting efforts into developing alternative production methods and innovative formulas in order to meet growing expectations from institutional measures, to societal awareness for more natural products.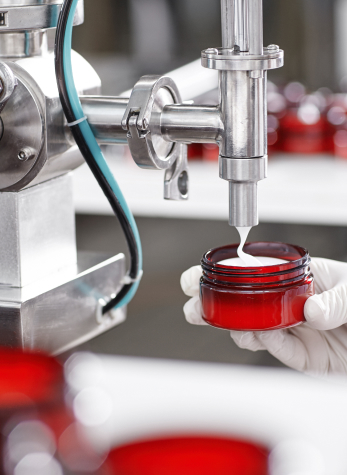 Cosmetic industry
Natural extracts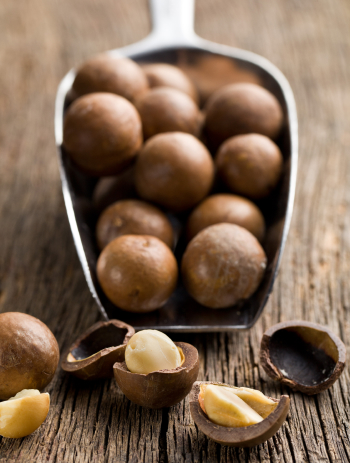 Nutshells used in alternative industries
Nutshells still are widely seen as a waste product, which is often simply thrown away.
However, the shell of many nuts can be used in alternative industries due to their interesting consistency. Australian macadamia nuts contain such an enormous amount of carbon, combined with very low amounts of ash, that they can be excellently used for the production of super-hard ceramics, instead of petroleum-based processes. These ceramics are applied in medical devices, drilling tools, and even in engine linings for race cars.
The nature of the, often wasted product allows for an excellent reuse in an alternative industry, allowing for energy efficiency in production, and reduced emissions.
Walnut shells are widely applied as crushed media for the so called "blasting", especially for building surfaces which need to have a specific shape or nature. The shells are crushed and applied towards a wall structure with pressure, instead of using sand.
The nutshells are 100% non-corrosive, and often available at a cheaper price, and for very high amounts.
Understanding the nature of the potentially wasted end product in the production process allows for uses of nutshells in other industries such as chemical uses, in cleaning products, building materials, and the creation of alternative, new products or compounds. Most nut shells can be used in at least one industry, and do not need to be thrown away.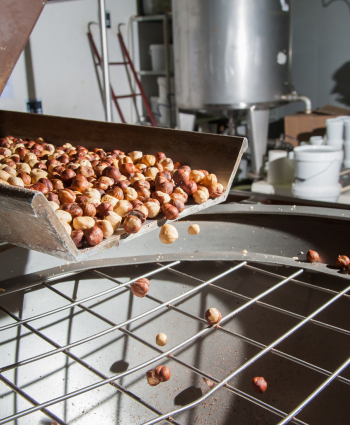 Production of super-hard ceramics
Industry
Building materials
Cleaning products
Used in any industry
Spent coffee grounds are more than compostable
Used coffee grounds are widely known for a great addition to compost, because of their rich nutrients.
However, they are still widely thrown away as a waste product in thousands of tons. The spent coffee ground can be applied in many alternative industries. A start-up has just shown their efforts to create a sustainable alternative for palm oil from used coffee grounds. Also, the raw material is widely applied in cleaners as natural scrubs, and, as biofuels.
Biopolymers are a growing trend since the last years, and they often use bacteria who need to be fed by carbon rich sources. Spent coffee grounds have turned out to be an excellent carbon source for feeding the bacteria in order to create biopolymers from that.
While most of these applications are still under research and development, coffee grounds definitely do not need to be thrown away. They certainly have a use in the circular economy, and under no circumstances should just end up in the landfill.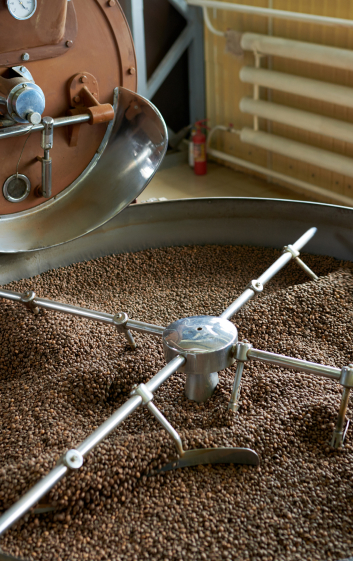 Great addition to compost
Cleaners as natural scrubs
Biofuels
Biopolymers
Potato peels can be used for new packaging, and more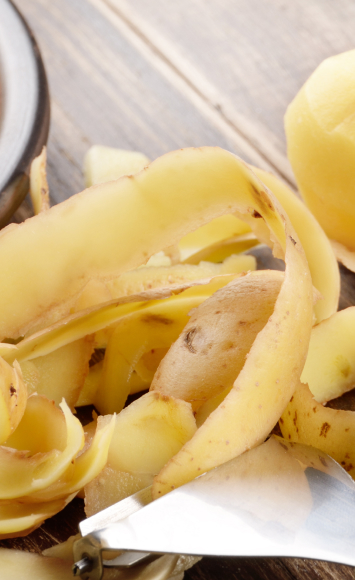 Potato peels have a great nature for further processing. They can be applied as a versatile raw material in several industries and ways. Unfortunately, they are seen as a zero-value material, but they can offer underestimated benefits.
An Italian company wants to serve fries inside a cone packaging made from their own peel. This eventually allows for a paper replacement, as well as a use of the innovative packaging as a fertilizer. However, there are more uses for potato skin in other industries.
Within the food industry, potato skins serve excellently as antioxidants, as well as partial flour replacement, in shape of potato skin powder. Heavy R&D is done in this field to further evaluate the use of the, often wasted product in other industries.
In pharmaceutics, potato peel is used as adsorbent for pharmaceutical effluents treatment. The natural fermentation process of the product can be further used for the creation of biogas.
Packaging
Fertilizer
Antioxidants
Biogas
Flour replacement
Pharmaceutical
Do you have surplus or waste products that could be used in other industries?
Then advertise your product on our Surplus Exchange!
Resources that we waste today
will be missing tomorrow.