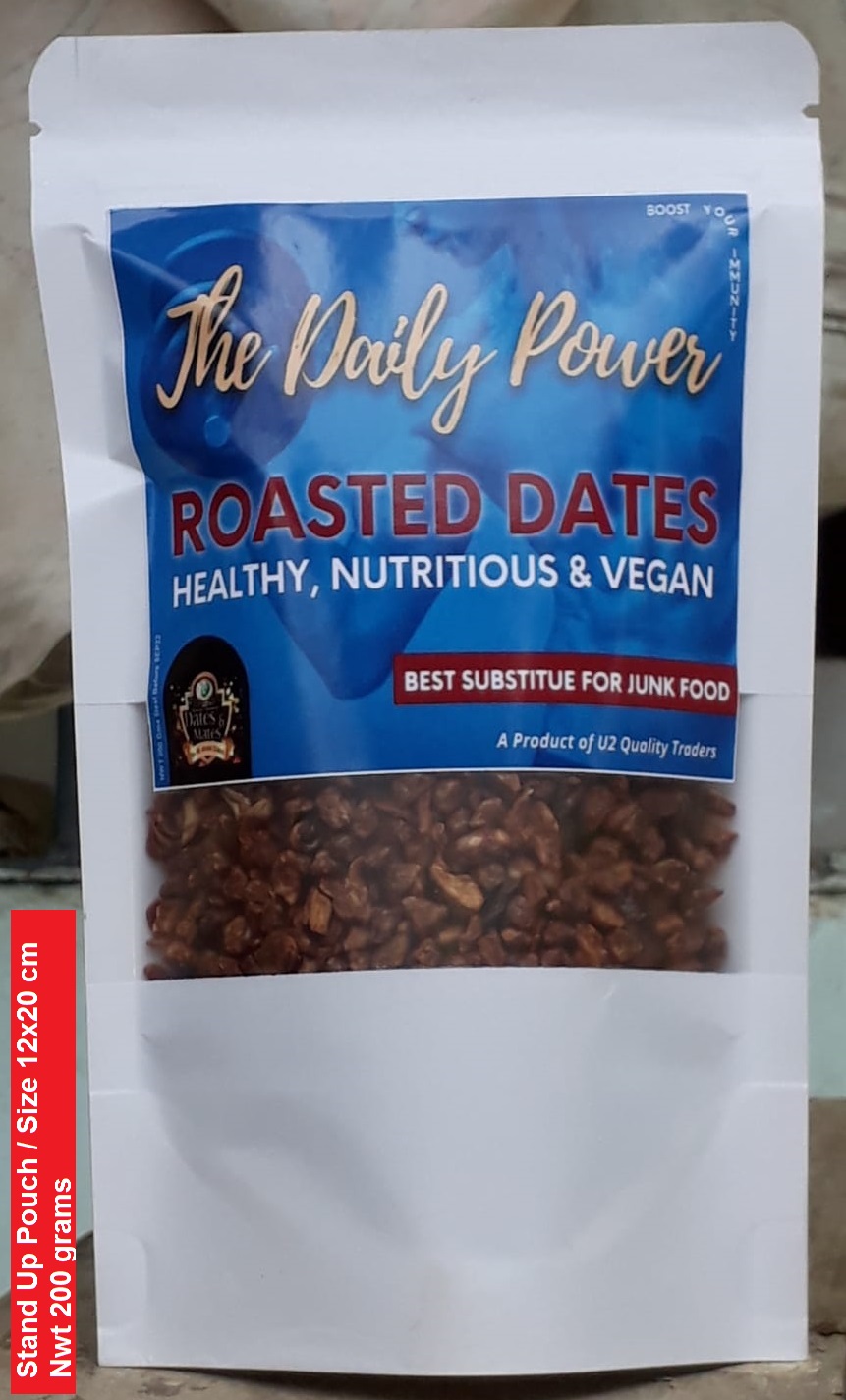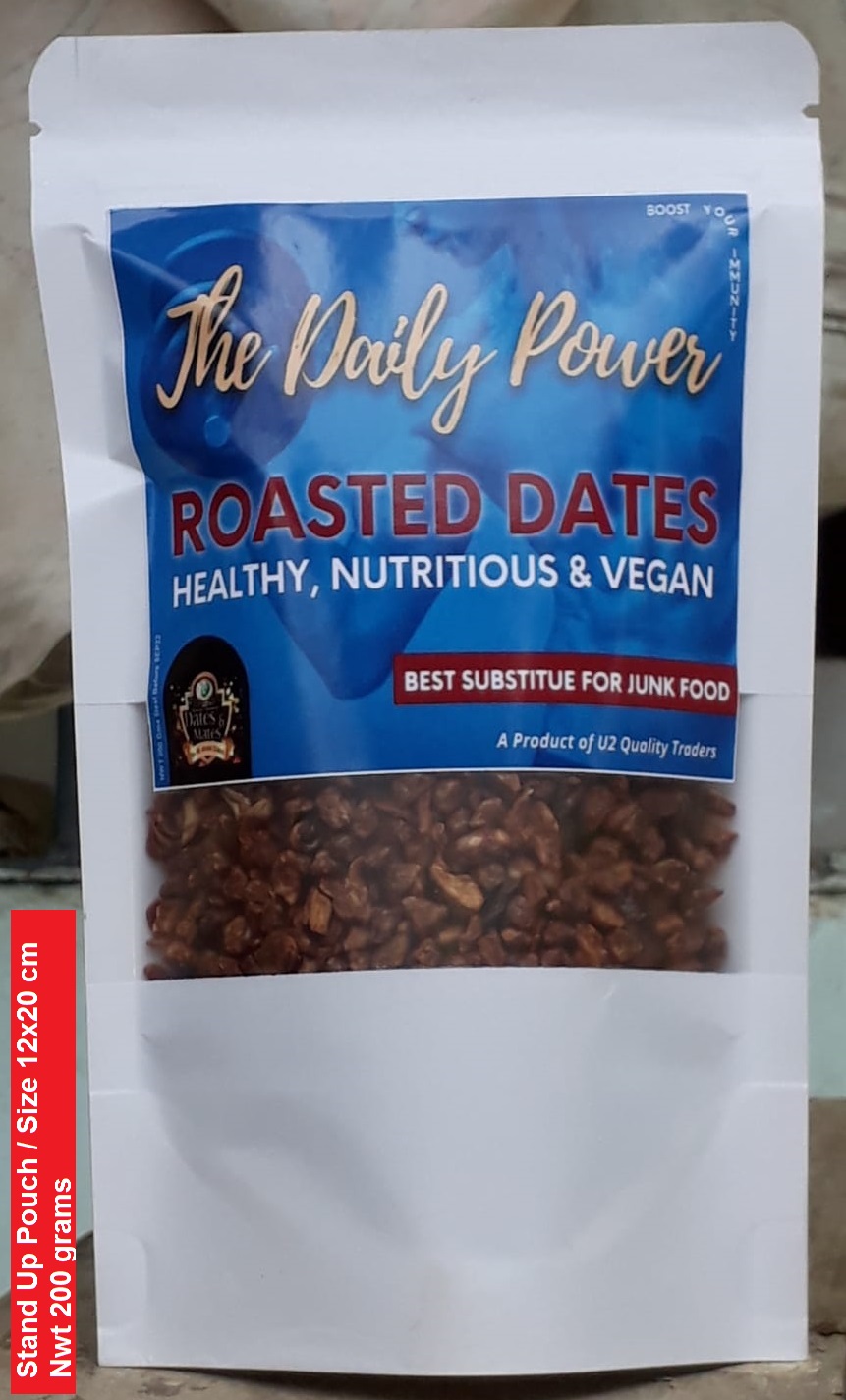 Dried dates, roasted
Supplier location :
Pakistan
Type of Product / CAS Number / Additional designation

Roasted Dates - The Daily Power

Genetic Type

Without GMO

Quantity Available

150000.0

Piece

Purchase Options

Delivery (price incl.)

Quantity per Trade Item

200.0

Piece

Trade Unit

Piece

Country of Origin

Pakistan

Incoterms

Minimum Order Quantity

1000.0

Piece

Price per trading unit

Best Before

Certificates of supplier
| | |
| --- | --- |
| Unsulfurated | |
| Dried/ Dehydrated | |
Description
A UNIQUE FOOD PRODUCT, I AM SURE YOU HAVE NEVER EXPERIENCED IT BEFORE. "The daily power- Roasted Dates" are crunchy & munchy. Dates are diced and lovingly roasted. It's 100 % natural and doesn't have any chemicals or sugar in it. It's a single ingredient ready to eat natural and healthy snack and gives best result with milk. It can be used as a cereal or can be added with other cereals and are also great as quick toppings to things like yogurt or ice cream, as well as more savory applications, baking or in making sweet dishes. A must for every family. International / Local - Online sellers, Distributors, wholesalers, importers and shop owners are welcome. +92 333 2211494 Small to bulk shipment are available (Fast Delivery nationwide and globally). Private labeling option available on certain conditions.