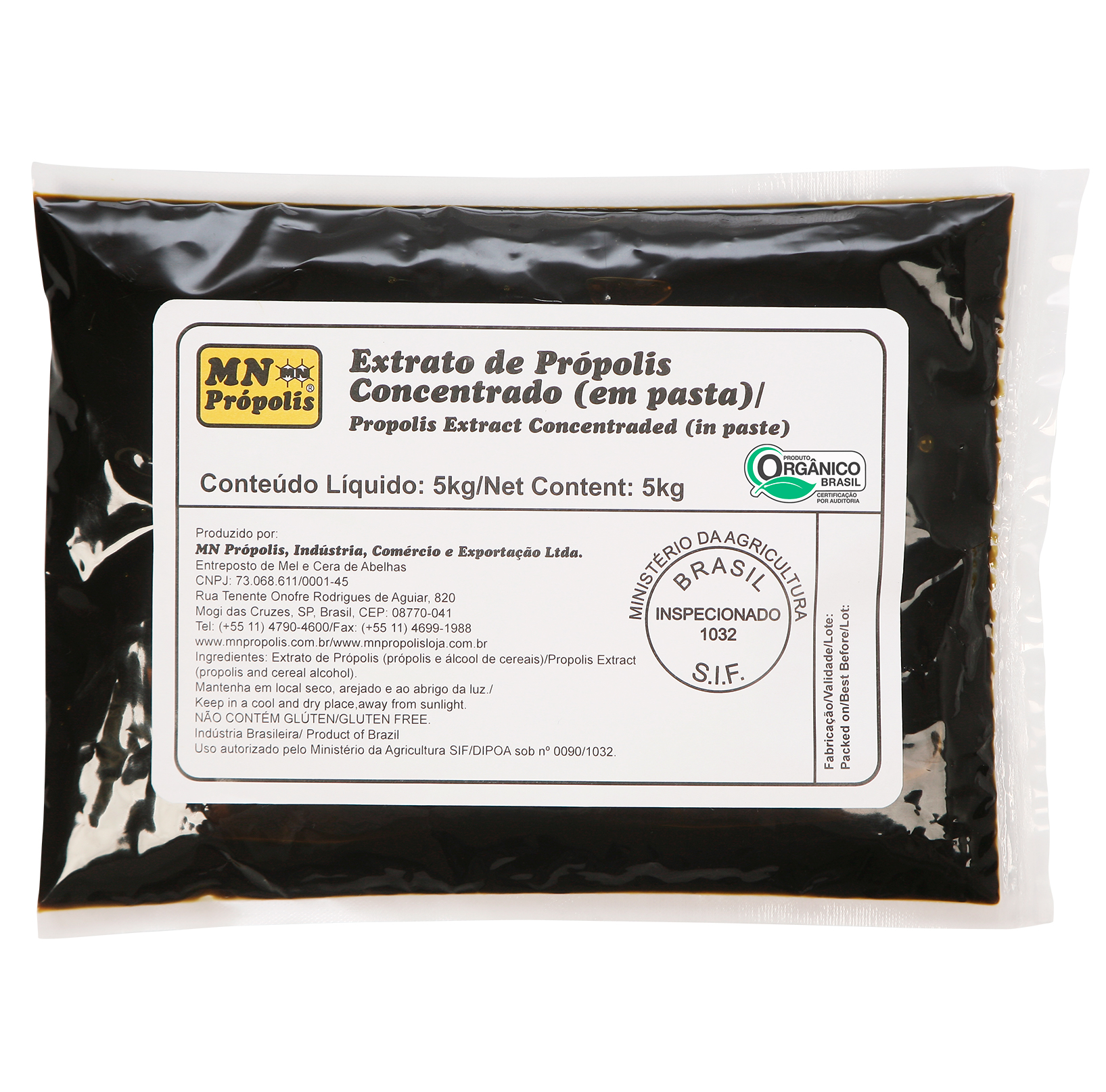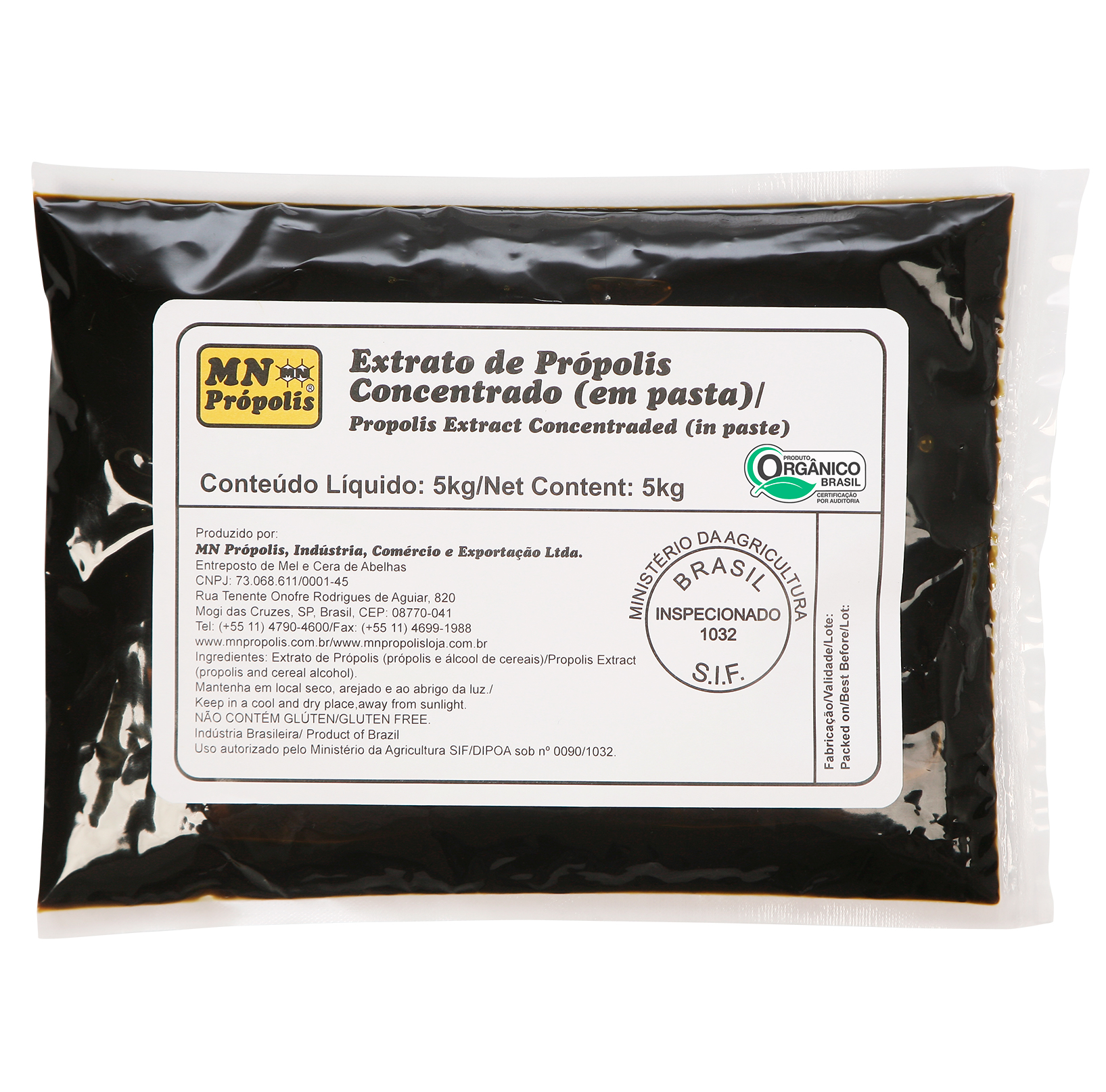 Concentrated green propolis extract
Supplier location :
Brazil
Type of Product / CAS Number / Additional designation

Concentrated Propolis Extract

Genetic Type

Without GMO

Quantity Available

KG

Purchase Options

Delivery (price not incl.)

Quantity per Trade Item

1.0

KG

Trade Unit

KG

Country of Origin

Brazil

Incoterms

Minimum Order Quantity

20.0

KG

Price per trading unit

Best Before

2 years

Certificates of supplier
Description
Concentrated Propolis Extract is a product marketed as raw material for use in several industrial segments. Its high concentration allows to adjust the dosage in the final formulation to the preferred recipe, achieving optimal dilution for each product and optimizing the material. The Concentrated Propolis Extract MN Propolis is supplied both Conventional and Organic, with Organic certification and GMP for the National and International markets.